Tarragon Essential Oil (5ml)
134-5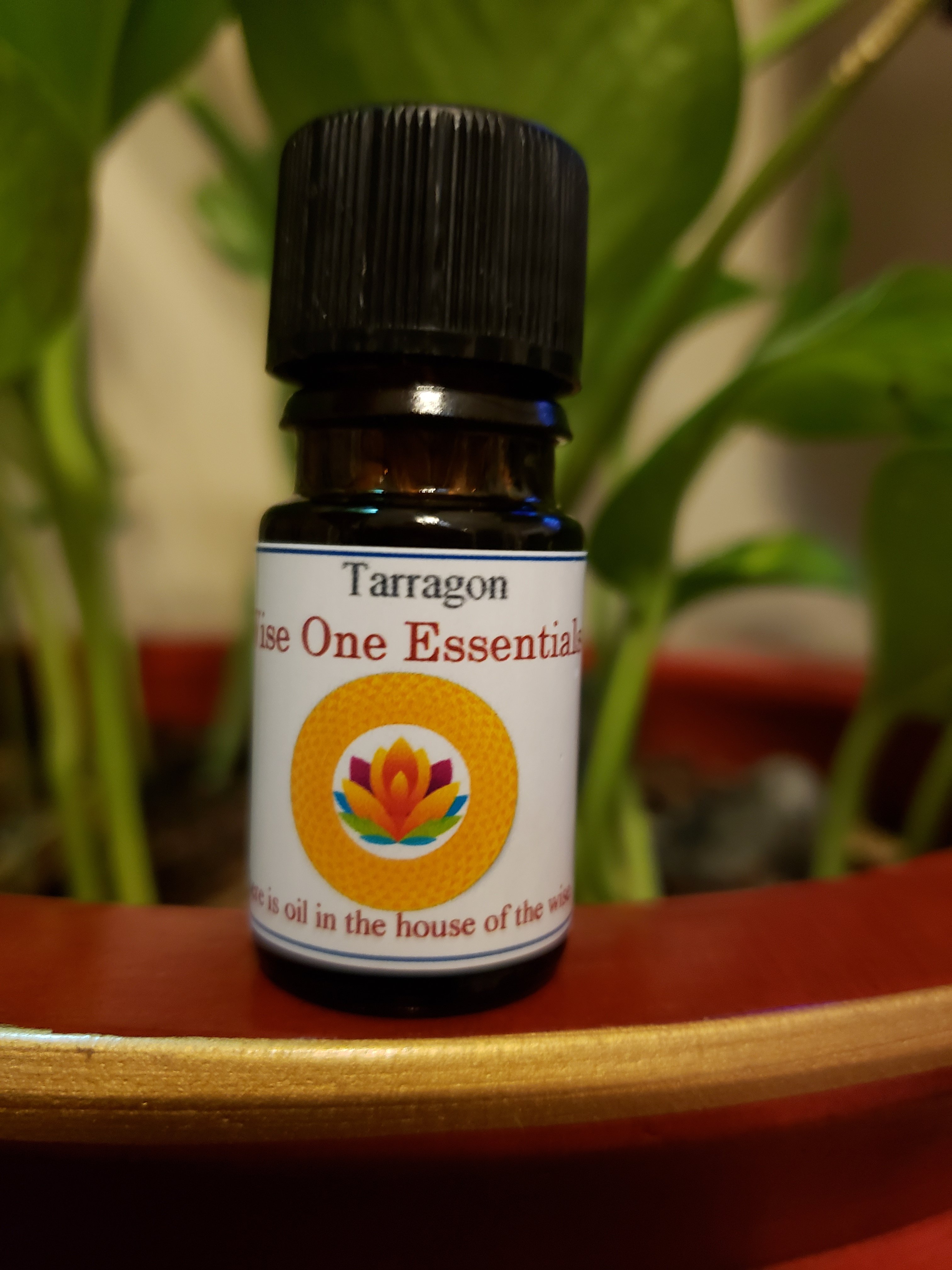 Pure Tarragon Essential Oil

Botanical Name: Artemisia dracunculus

Origin: USA

Aroma: Sweet, fresh, spicy, green, anise-like

Perfume Note: Middle

Method of Extraction: Steam distilled

Source: Leaves

Main Chemical Components: Methyl chavicol, d-limonene, ocimene

Blends Well With: geranium, lavender, pine, roman chamomile, and bergamot

Tarragon Description and Uses:
Tarragon essential oil is very high in methyl chavicol, and should be used sparingly if applied topically. A strong anti-spasmodic, tarragon has been used for digestive sluggishness, gas pain, and menstrual pain/bloating. In inhalation blends, tarragon can help increase alertness and concentration.

Tarragon Properties:
Antispasmodic, carminative, stimulant, and decongestant

Cautions:
Dilute well if using topically and avoid prolonged use. Avoid during pregnancy and breastfeeding.
Disclaimer: The information provided here is for educational purposes only, and not intended to treat, prescribe, cure, or diagnose any disease or condition. This information is not intended as a substitute for consulting with your physician or other health care provider. Yoga Stuff & More, llc (Wise One Essentials) is not responsible for any adverse effects or consequences resulting from the use of any of the suggestions, preparations, or procedures discussed. All matters pertaining to your physical health should be supervised by a health care professional. Keep all aromatherapy products out of reach of children.