Rose Geranium Essential Oil (5ml)
126-5a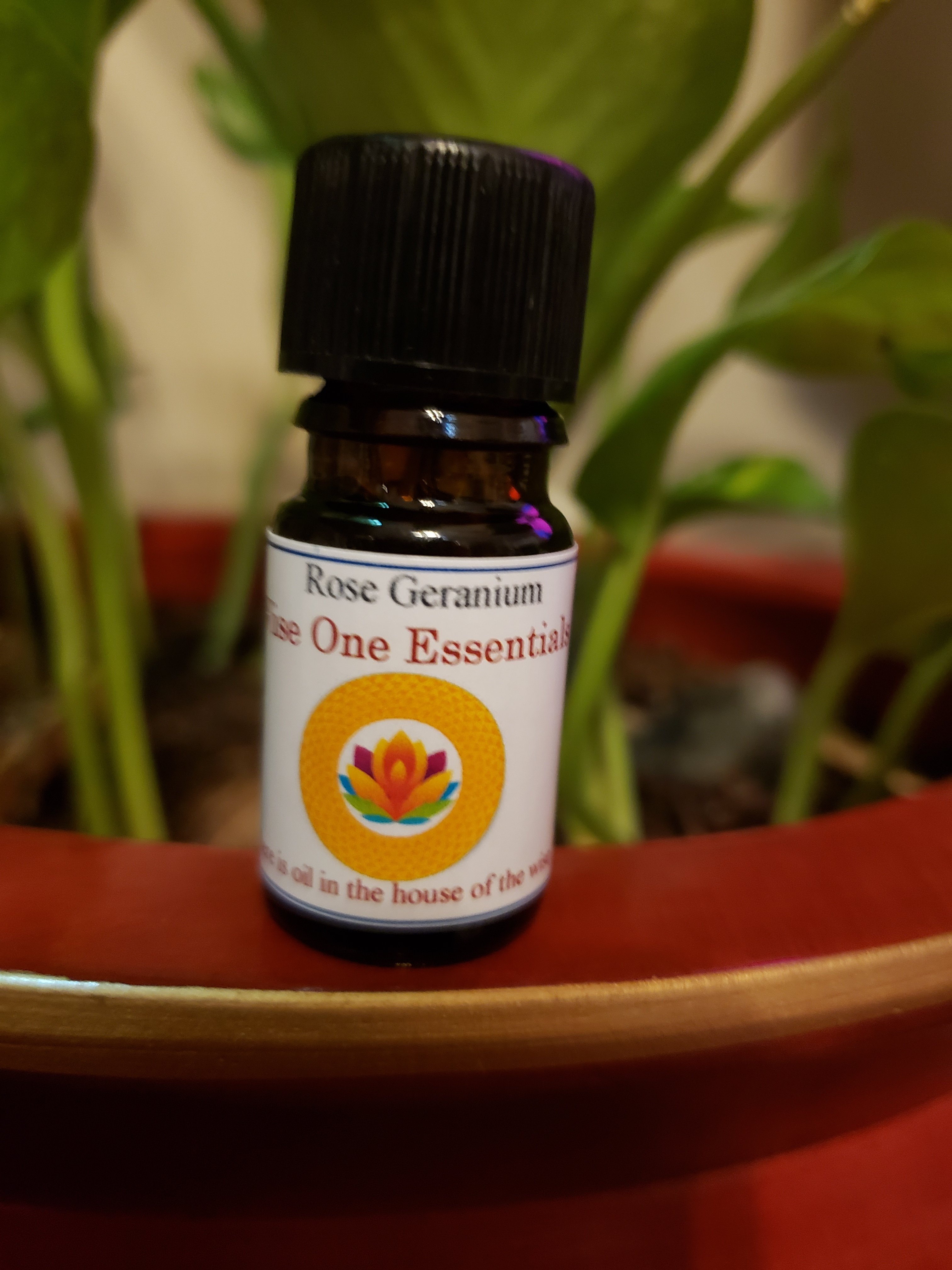 Pure Rose Geranium Essential Oil

Botanical Name: Pelargonium roseum

Origin: France

Family: Geraniaceae

Aroma: Floral, herbal with rose notes

Perfume Note: Middle

Method of Extraction: Steam distilled

Source: Leaves

Blends Well With:
Basil, bergamot, carrot seed, cedarwood, citronella, clary sage,
grapefruit, jasmine, lavender, lime, neroli, orange and rosemary
essential oils

Rose Geranium Description and Uses:
Description and Uses: Rose Geranium essential oil has a wonderful rose aroma and is both uplifting and calming. Like the other geraniums, Rose Geranium is a balancing oil, helping to lift us out of negativity, relax us if we're under stress, or invigorate us if we're feeling low in energy.

An astringent oil, Rose Geranium essential oil is excellent for all skin types and is used in skin care products for both its fragrance and cleansing properties.

One or two drops applied weekly to a dog's collar is said to be very effective at deterring ticks.
---
Recipes Using Rose Geranium Essential Oil:

Rose Geranium Bath Salts:

1 cup of coarse sea salt or fine sea salt

1 cup of epsom salt

1/4 cup of baking soda

15 drops of Rose Geranium essential oil

Pour the first three ingredients into a large bowl and stir
until well mixed. Add the Rose Geranium essential oil and stir until
completely blended. Place in a glass container with a lid.
Disclaimer: The information provided here is for educational purposes only, and not intended to treat, prescribe, cure, or diagnose any disease or condition. This information is not intended as a substitute for consulting with your physician or other health care provider. Yoga Stuff & More, llc (Wise One Essentials) is not responsible for any adverse effects or consequences resulting from the use of any of the suggestions, preparations, or procedures discussed. All matters pertaining to your physical health should be supervised by a health care professional. Keep all aromatherapy products out of reach of children.