Peppermint - Organic Essential Oil
119-5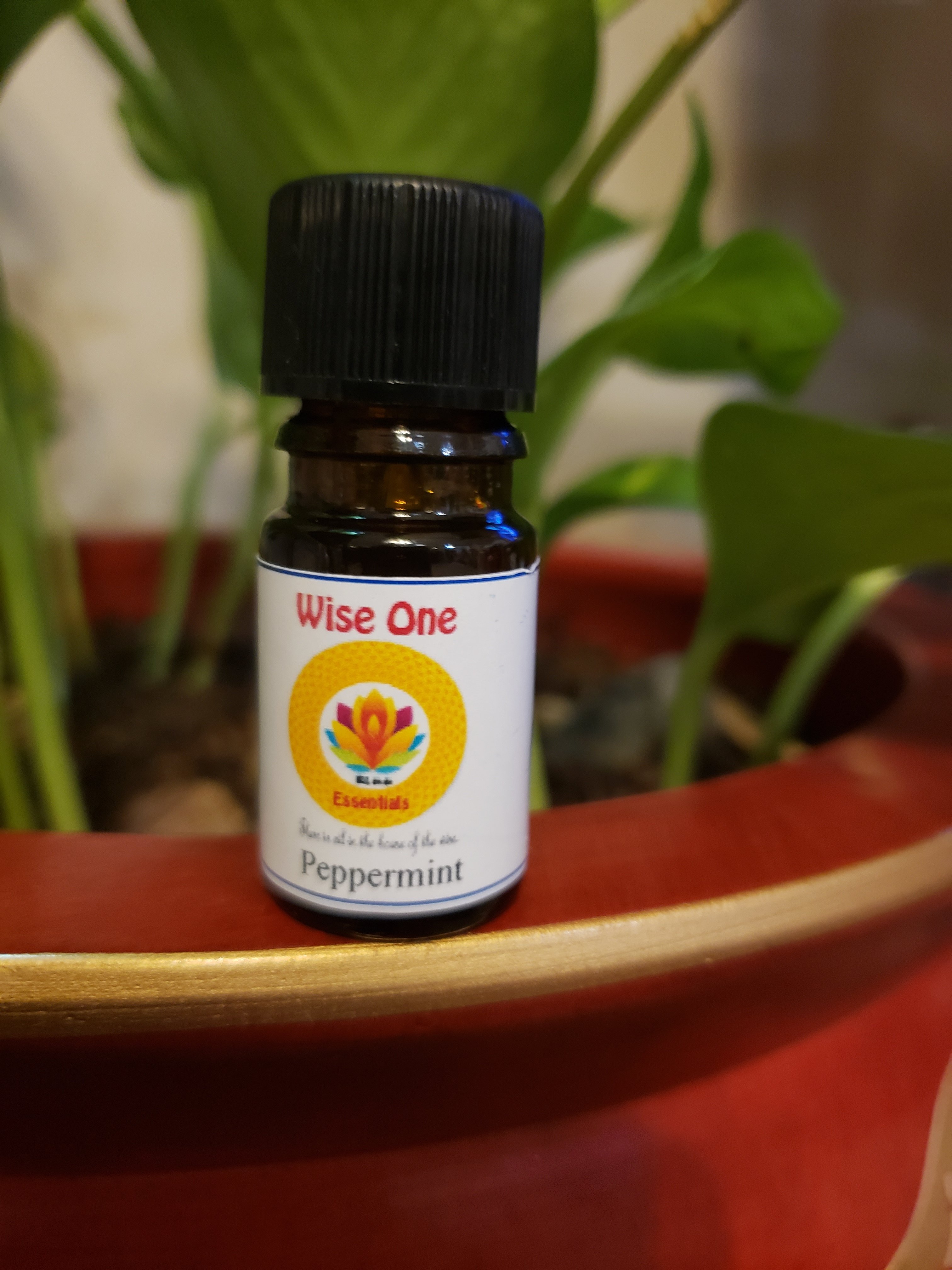 Pure, Organic Peppermint Essential Oil

Botanical Name: Mentha piperita
Origin: India
Family: Lamiaceae (Labiatae)
Aroma: Minty, penetrating
Perfume Note: Top
Method of Extraction: Steam distilled
Source: Aerial parts
Main Chemical Components: Menthol, menthone, 1,8-cineole, limonene
Blends Well With: Bergamot, geranium, lavender, marjoram, rosemary, and sandalwood essential oils
Description and Uses:
Organic Peppermint essential oil is an energizing oil with a penetrating, minty aroma that helps to relieve both mental and physical fatigue. Use organic peppermint oil in the daytime, as its energizing effect may keep you awake at night.
Try adding Peppermint essential oil to a massage blend for digestive problems and flatulence. This oil is also soothing in a footbath after a long day on your feet, and one drop on a handkerchief is reviving during travel. This is also a great oil to use in a car diffuser for long trips.
Peppermint essential oil can also be helpful for easing headaches, sinus congestion, and sore muscles and joints.
Traditional use: emollient, antiseptic, muscle relaxant.
Cautions:
Peppermint oil can cause skin irritation. Do not use Peppermint oil when pregnant.
---
Recipes Using Peppermint Essential Oil:
Sinus Headache Blend:
6 drops Spike Lavender essential oil
3 drops Frankincense essential oil
4 drops Eucalyptus Globulus essential oil
3 drops Peppermint essential oil
Dilute in carrier oil of choice and rub into temples and neck. Alternatively, use this blend in a diffuser or aromatherapy inhaler without diluting!