Oregano Essential Oil (5ml)
115-5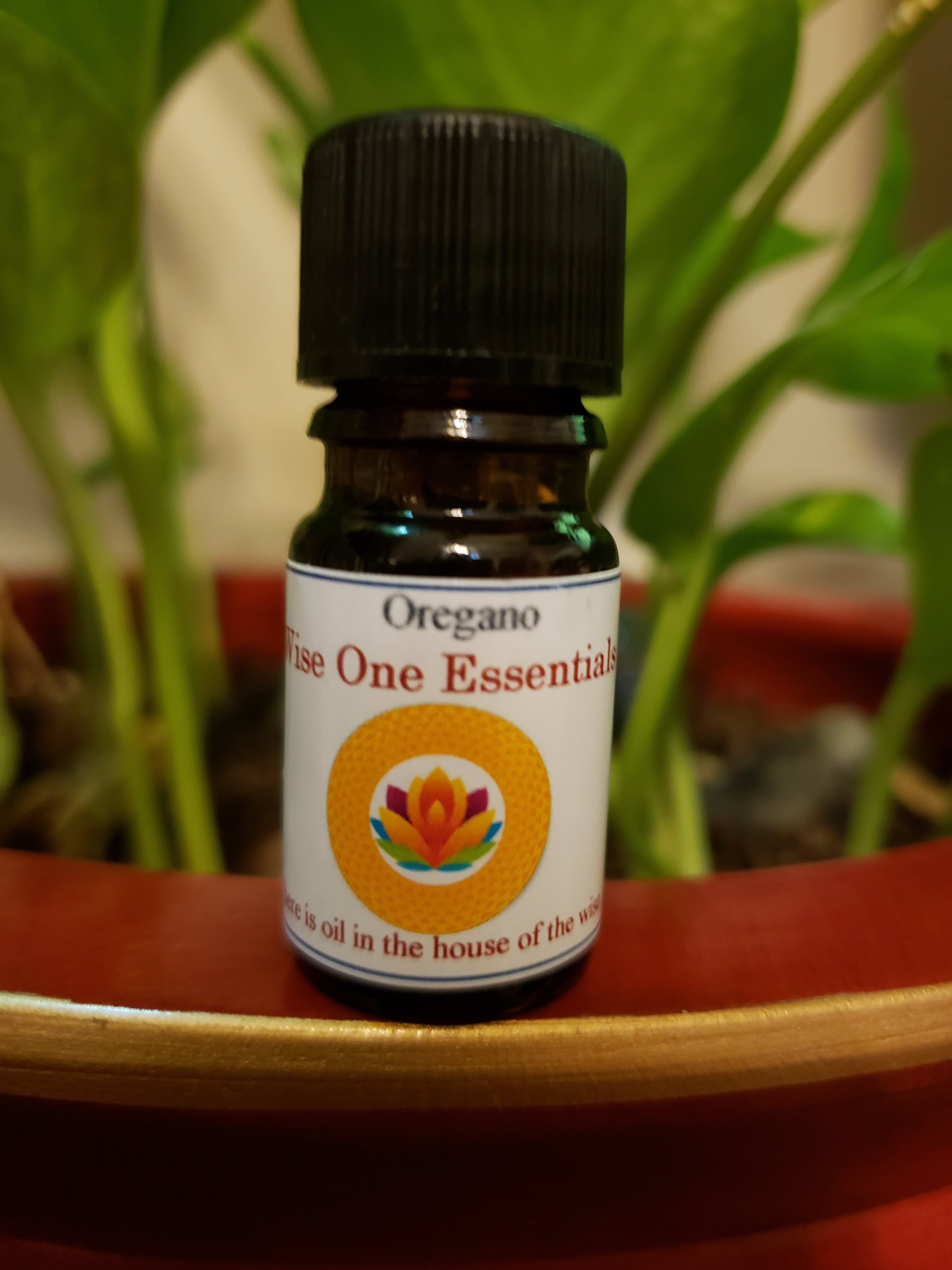 Pure Oregano Essential Oil

Botanical Name: Origanum vulgare L.

Origin: Hungary

Family: Labiatae (Labiaceae)

Aroma: Strong, spicy, herbaceous

Perfume Note: Base

Method of Extraction: Steam distilled

Source: Dried flowering tops

Main Chemical Components: Carvacrol, thymol, pinene, linalol, caryophyllene

Blends Well With: Lavender, bergamot, chamomile roman, eucalyptus (all), lemon, rosemary, orange, and tea tree essential oils

Description and Uses:
Oregano essential oil warms and assists circulation, digestion, mental clarity and alertness. It relieves muscle aches and pains and can boost one's energy when feeling low or exhausted.

Cautions: Oregano oil can be irritating to skin and mucus membranes. Dilute well before using on the skin.
---
Recipes Using Oregano Essential Oil:

Antibacterial Cleansing Spray:

Use the following recipe to make an antibacterial spray to clean
your home anytime, but especially when a lot of sneezing and nose
blowing is going on:

14 ounces distilled water

3 tablespoons castile soap or dishwashing liquid

15 drops tea tree oil

15 drops oregano oil

Mix all of the above ingredients in a 16-ounce spray bottle.