OIL, TRILOKA/PERFUME--MYRRH
6848-9789991480480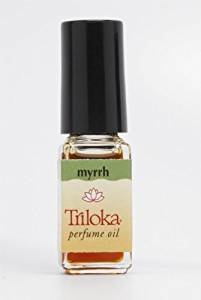 About the product
Triloka perfume oils are a blend of plant and flower essences in a vegetable oil base.
Produced without animal testing, and no alcohol, dyes or harmful chemicals are used.
1 Dram bottle, which is about 1/8 ounce.
for perfume use "not the 100%pure myrrh...Please see pure Myrrh is that is what you are looking for.