Lemon, Organic Essential Oil (5ml)
96-5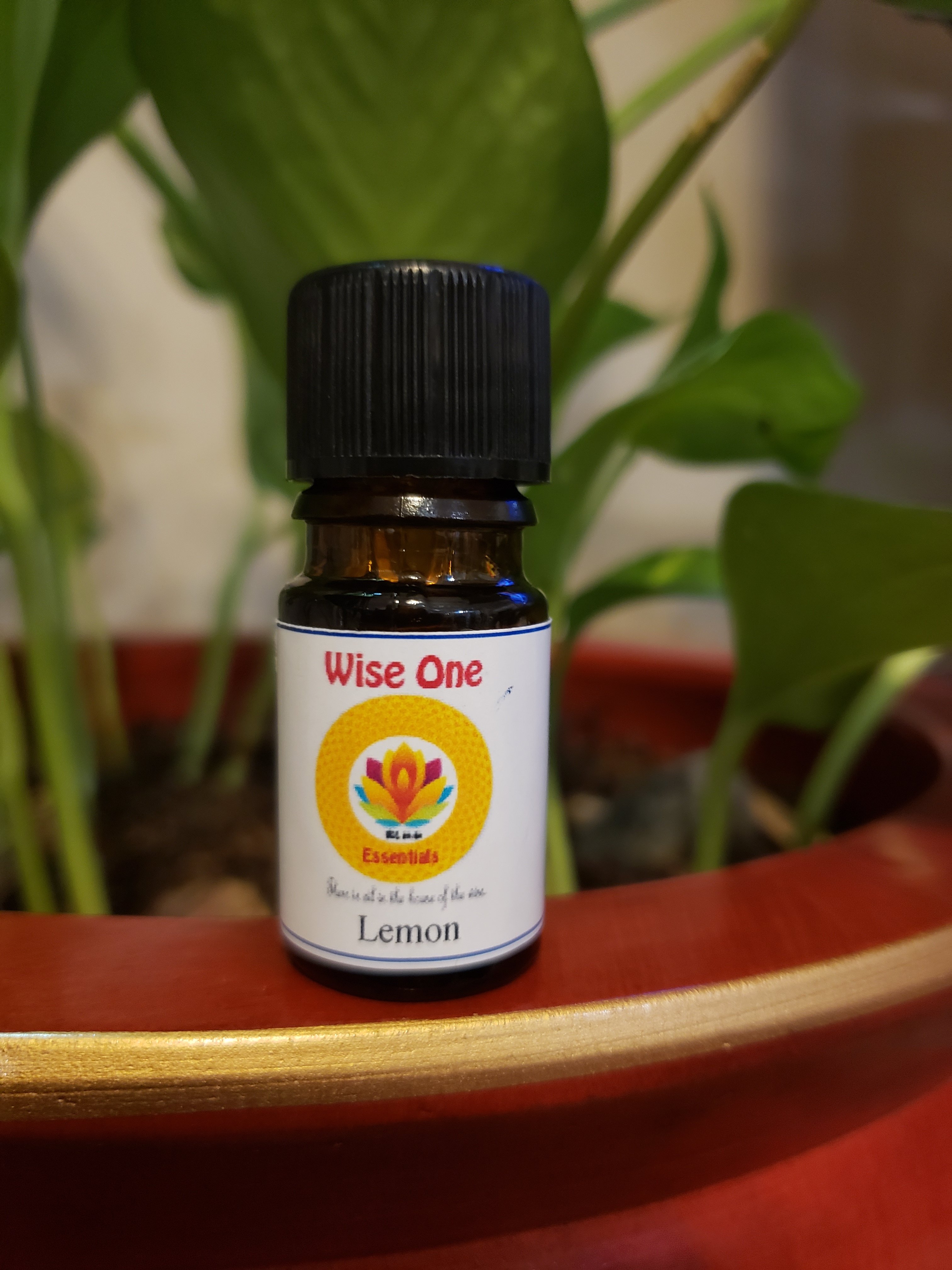 Organic Lemon Essential Oil from Italy has a fresh, invigorating aroma.

100% Pure, Organic Lemon Essential Oil

Botanical Name: Citrus limonum
Origin: Italy
Family: Rutaceae
Aroma: Fresh, citrus
Perfume Note: Top
Method of Extraction: Expression
Source: Fruit peels
Main Chemical Components: Limonene, pinene,
sabinene
Blends Well With: Neroli, Clary Sage, Bergamot, Citronella, Orange Flower, and Galbanum
Description and Uses:
Organic Lemon essential Oil has a fresh, citrus scent that is revitalizing and uplifting. It has antibacterial and tonic properties, making it useful for relief of cold symptoms. Widely used in beauty care, it cleanses, refreshes, cools and stimulates. Lemon essential oil is an astringent and antiseptic oil, useful for oily skin, and can be used to tone and condition nails and cuticles. Like all our essential oils, this Organic Lemon essential oil is 100% pure.
Cautions:
Do not use Lemon on the skin or in a bath for 12 hours prior to sun or sunlamp exposure.
---
Recipes Using Lemon Essential Oil:

Healthy Mouth Blend:

10 drops Peppermint essential oil
5 drops Spearmint essential oil
5 drops Cinnamon essential oil
5 drops Clove essential oil
5 drops Tea Tree or Manuka essential oil
5 drops Lemon essential oil

Blend these together, and add to 8 oz of water. We recommend adding a few drops of carrier oil (such as almond or jojoba) to the water to help disperse the essential oils. If you use just water you'll need to shake well each time before using. After brushing, add a few drops to your toothbrush and gently brush teeth and gums. Rinse and spit–do NOT swallow! Or, use as a mouth rinse after brushing. You can adjust the strength to your taste by making the essential oil concentration stronger or more diluted.