Ginger Essential Oil (5ml)
77-5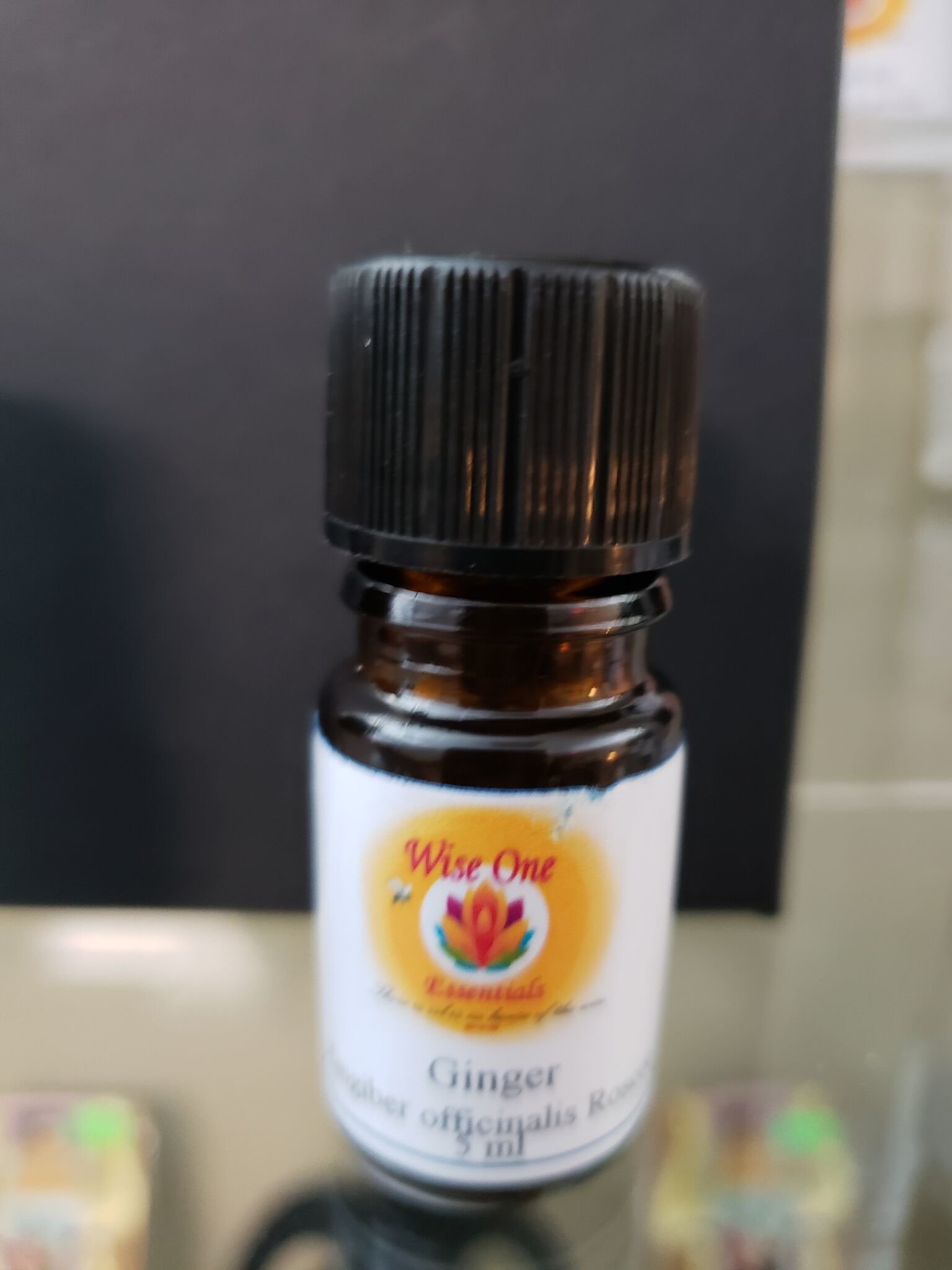 Pure, Steam Distilled Ginger Essential Oil

Botanical Name: Zingiber officinale

Origin: China

Family: Zingiberacae

Aroma: Spicy, warm

Perfume Note: Top

Method of Extraction: Steam distillation

Source: Roots

Blends Well With:
Cinnamon, coriander, clove, elemi, eucalyptus, olibanum, geranium,
lemon, lime, myrtle, orange, rosemary, spearmint essential oils

Description and Uses:
Ginger essential oil is both fiery and fortifying. It makes a comforting massage oil, and blends well with orange for a warming bath in the winter months.

Ginger essential oil is also well known for its effectiveness against seasickness, nausea and digestive problems. Ginger essential oil is a helpful oil when one is feeling overwhelmed and exhausted from stress.

Cautions:
Ginger oil may cause irritation of sensitive skin.

---
Recipes Using Ginger Essential Oil:

Muscle Relief Blend:

4 ounces carrier oil

4 drops Rosemary essential oil

4 drops Lavender essential oil

3 drops Marjoram essential oil

2 drops Ginger essential oil

Blend these oils well. Massage into sore muscles or use a few drops in a hot bath to relieve the tension.