Geranium Essential Oil, Egypt (5ml)
75-5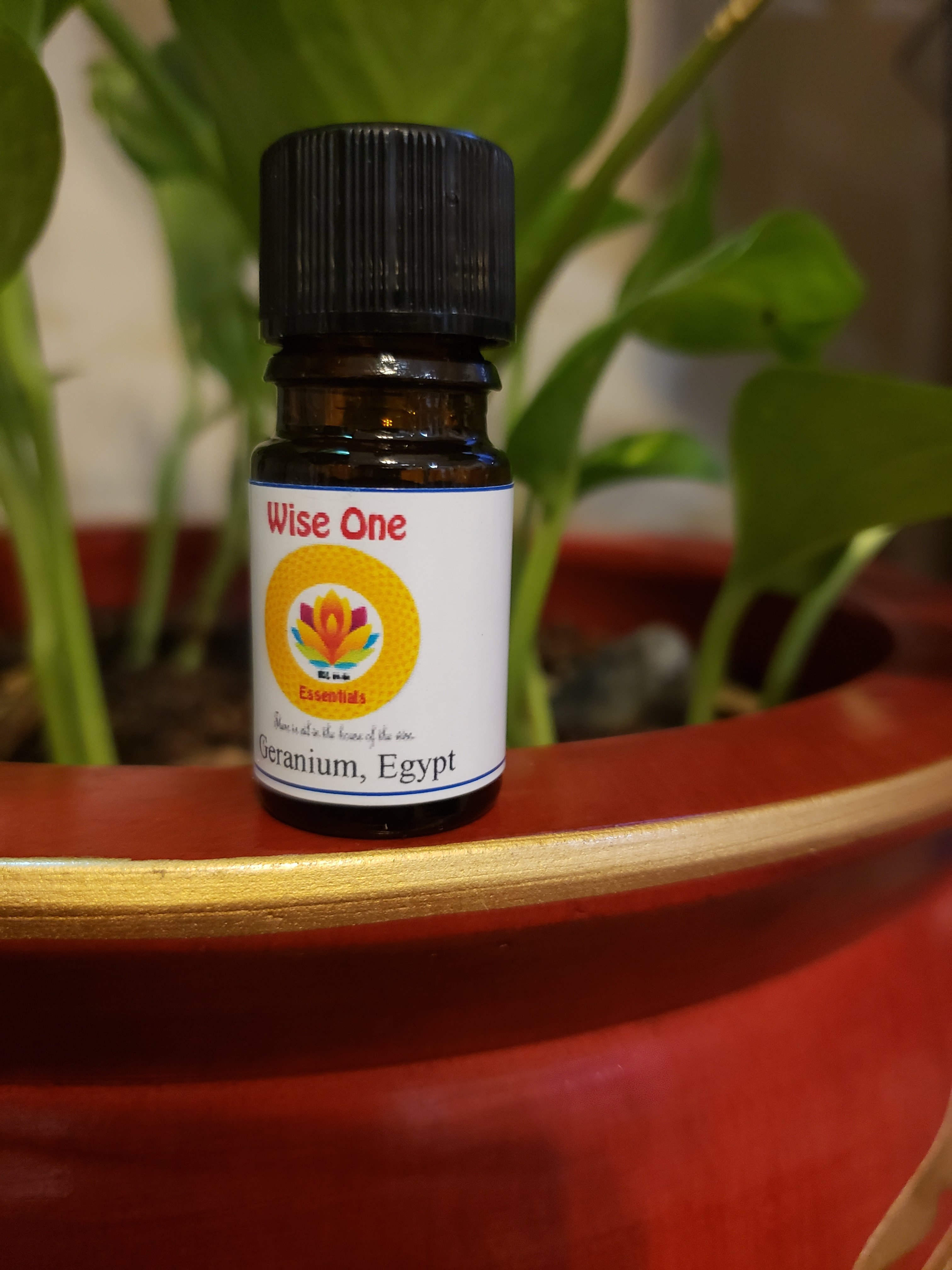 Pure Geranium Essential Oil from Egypt

Botanical Name: Pelargonium graveolens

Origin: Egypt

Family: Geraniaceae

Aroma: Floral, rosy, and green

Perfume Note: Middle to Top

Method of Extraction: Steam distilled

Source: Leaves and stems

Main Chemical Components: Citronellol, geraniol, linalool

Blends Well With:
Cedarwood, citronella, clary sage, grapefruit, jasmine, lavender,
lime, neroli, orange, petitgrain, rose, rosemary, and sandalwood
essential oils

Description and Uses:
Geranium essential oil has a wonderful green, flowery aroma and is both uplifting and calming. An astringent oil, geranium is excellent for all skin types, and is used in skin care products for both its fragrance and cleansing properties. It exerts a "balancing" effect on the skin.

Geranium essential oil is also helpful for PMS and menopause, and used in a massage oil, is said to help with cellulite. Also helpful for treating eczema and psoriasis. Emotionally, geranium relaxes, restores and maintains stability of the emotions. It blends well with other floral oils, and, mixed with Lavender essential oil and Bergamot essential oil produces a delightful room freshener.

Several geranium oils are available, and are usually distinguished by their country of origin, with each having slightly different percentages of chemical constituents. Therapeutically, the Egyptian Geranium is similar to the Bourbon Geranium, but has a slightly more floral aroma. In addition to Geranium Egypt, we currently offer Geranium China, Rose Geranium, Organic Geranium Egypt.