Bergamot FCF Essential Oil (5ml)
42-5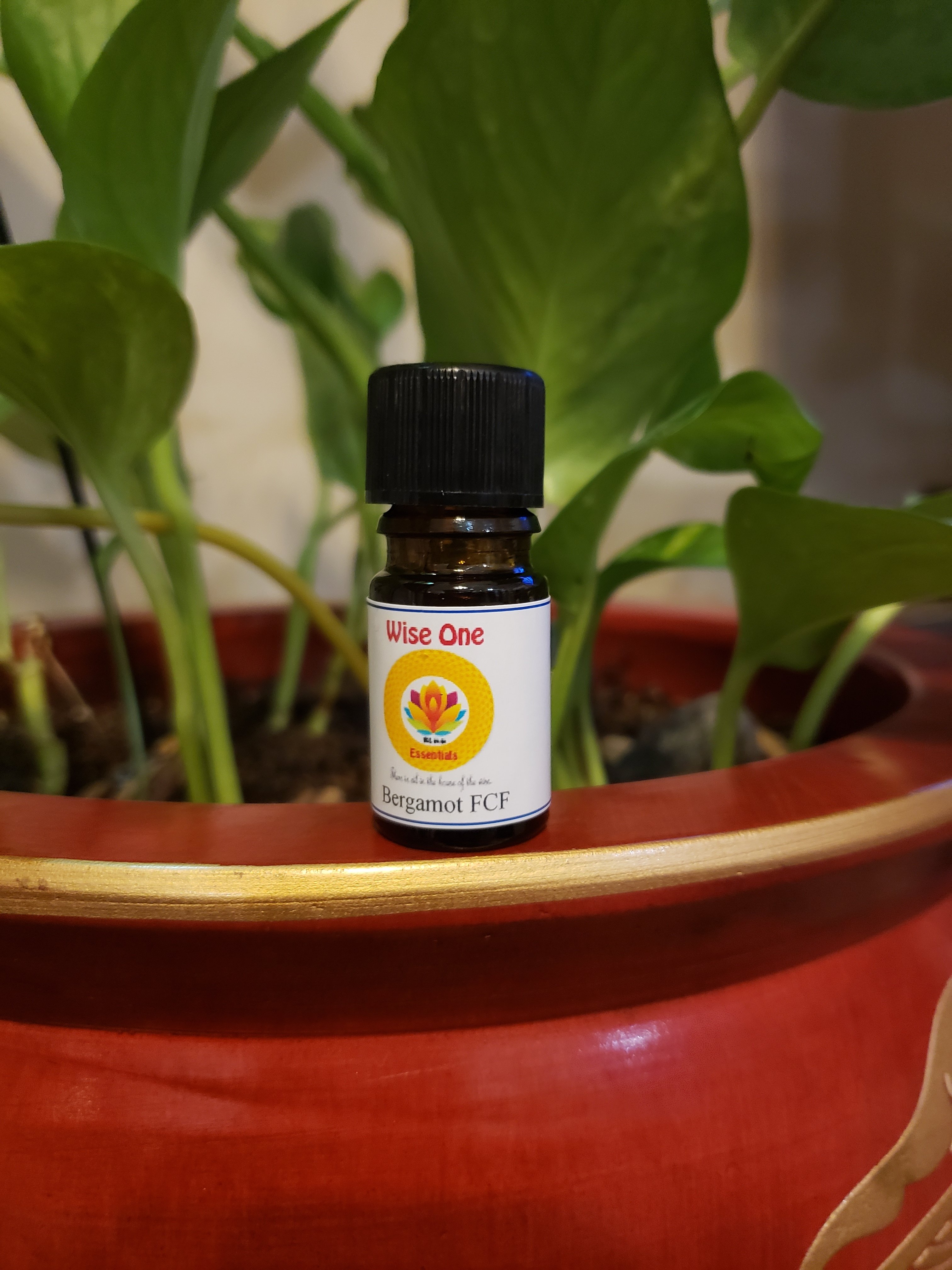 Bergamot FCF Essential Oil is Bergapten-free for use in massage oils, baths and lotions.

Botanical Name: Citrus bergamia

Origin: Italy

Family: Rutaceae

Aroma: Light, fruity, citrus

Perfume Note: Top

Method of Extraction: Cold Expression

Source: Fruit peel

Blends Well With: Chamomile, Coriander, Cypress, Geranium, Juniper Berry, Lavender, Lemon, Neroli, and Ylang Ylang

Description and Uses:
Bergamot oil is familiar to many as the flavoring in Earl Grey Tea. It is a popular ingredient in many fragrances, cosmetics and perfumes, and is most well known as the classic ingredient of eau-de-cologne. This light, fresh citrus oil is both uplifting and grounding.
According to Gabriel Mojay ("Aromatherapy for Healing the Spirit"), Bergamot oil has the ability to help disperse stagnant Qi-energy, helping us to move forward with a lighter spirit and a more optimistic and energetic approach to life.
Try this recipe for an Uplifting Blend:


2 Drops Geranium Essential Oil
2 Drops Lavender Essential Oil
2 Drops Bergamot Essential Oil
Oil of Bergamot FCF Essential Oil is Bergapten-free, which makes it a great choice for massage oils and lotions.

Blend the essential oils with 6 teaspoons of massage base or any carrier oil you have on hand. Lovely for a gentle massage, a bath, or to use as an uplifting fragrance.
Cautions:
Bergamot essential oil can increase the susceptibility of the skin to burning if applied before going out into the sunlight. This Bergamot is Bergapten-free which reduces the susceptibility to photosensitizing and so is safer to use in massage oils and lotions.