B-Well Anti/ Vir Massage Oil Blend
380-4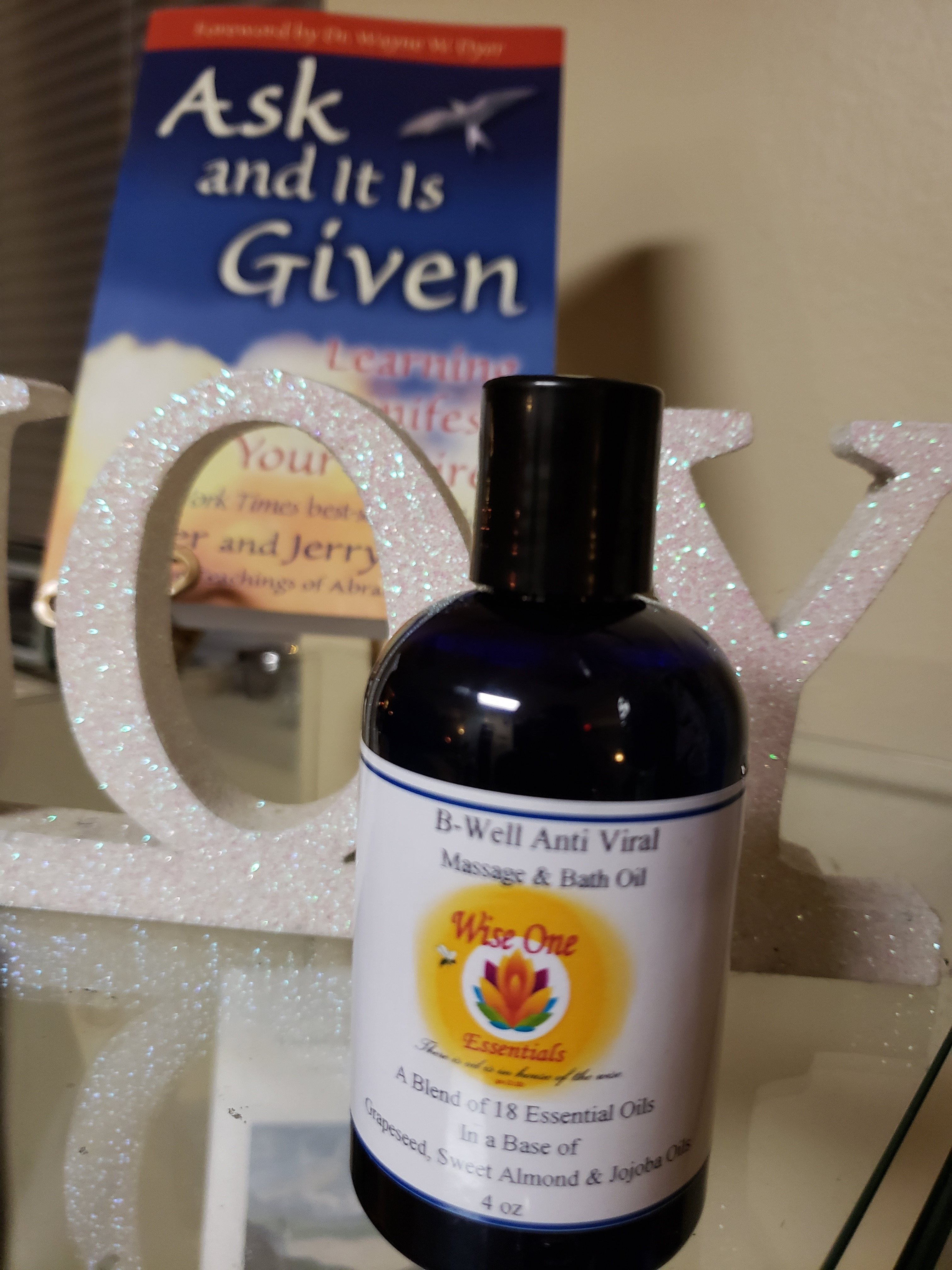 This aromatherapy blend contains essential oils diluted in massage base and include:

Bergamot, Cajeput, Cardamom, Cypress, Eucalyptus Globulus, Eucalyptus
Citriodora, Lavender, Lemon, Sweet Marjoram, Melissa, Myrrh, Niaouli,
Peppermint, Ravensara, Rosemary, Rose Otto, Tea Tree and White Thyme.

Over-stressed, over-worked, over-tired? This blend was created to help
when you're starting to feel puny and run down. The oils chosen are
carefully blended in specific proportions to create a special
alternative approach to wellness.

One of the great advantages of using essential oils as antiviral agents
is that they can be used externally. We recommend using these massage
blend either by applying to the body in a massage oil (use 2 drops per
teaspoon / 12 drops per ounce) or by adding a cap full to a warm bath.
A blend of 100% pure Essential Oils in our Massage Base (Sweet Almond, Grapeseed Oil and Jojoba).